Urinal Mats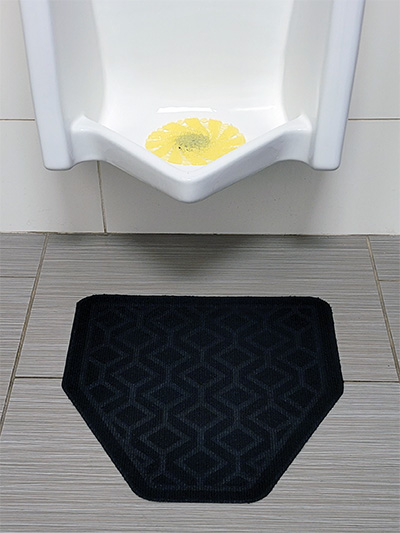 This Item Ships Free Within The Continental U.S.
Customers Outside The Continental U.S. Or At An APO/FPO Box Click Here To Submit Your Info For A Shipping Quote On This Product.
Anti-microbial treated protects floors from spread of germs and bacteria. Fast drying fibers allows urine and moisture to air dry. Disposable case pack of 12 mats. Single mat lasts up to a month. Reduces splatter and keeps floor dry. Increases traction, reduces accidents from trips and falls. 17" x 20" mats. Charcoal grey color. Diamond design pattern surface.

SWATCH TITLE