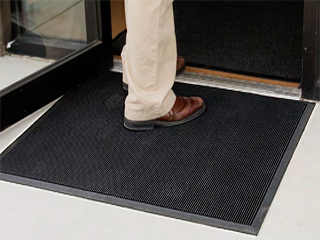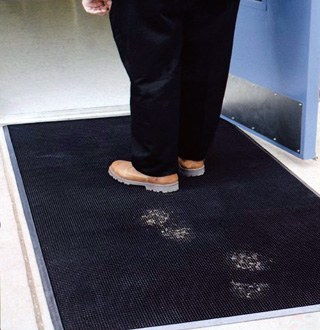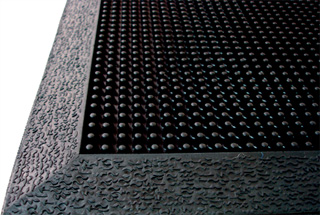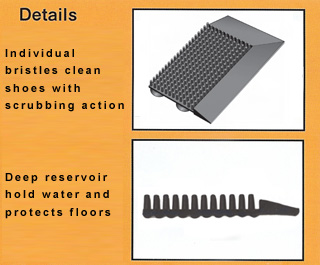 Protect your floors from moisture, dust and grit by scraping dirty shoes clean with thousands of tiny rubber bristles. Walking over these mats removes moisture and heavy debris, trapping it in a deep reservoir, and keeping interior spaces clean and dry. Perfect for single entrances as a part of a complete floor protection system. Bristles scrape dirt and debris off of shoes. Dirt and water are held in a reservoir. Slip-resistant base helps keep mat in position. Easy to keep clean, turn over, shake out or hose off. Made from approximately 50% recycled rubber.
Product Height: + 3/8" Shipping Time: 5-7 Business Days.
Who Should Buy This Mat? You need a high performance entrance mat for all weather exterior use in demanding commercial, residential or industrial settings. You're concerned with providing traction and exceptional performance in harsh environments.
Colors
Maintenance