Airlift Extreme Antifatigue Floormat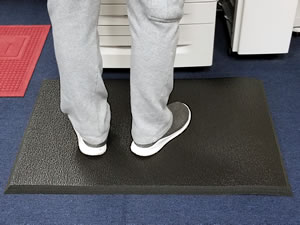 Designed to provide exceptional comfort and relief for aching feet and legs in commercial or industrial work environments. Economical solution for improving workers comfort and productivity. Constructed of 100% closed cell PVC foam with beveled edges for increased safety. Recommended for dry to moist areas. AirLift Extreme Mats can easily be cut to fit any work area as needed.
Construction: Closed-Cell PVC Foam Product Height: 3/4" Shipping Time: 7-10 Business Days
Who Should Buy This Mat? You require a truly exceptional antifatigue mat for your heavy-duty work area. You need an economical easily configurable workplace solution.